The Nature Explorers With Technology (NEWT)
Description
The Nature Explorers With Technology (NEWT) program, for youth 14 to 18 years old, is run in partnership with Lakehead University and Let's Talk Science. NEWT develops naturalist skills of youth while participating in community science initiatives (e.g., iNaturalist) and practicing science communication.
To educate a new generation of science savvy citizens capable of making rational personal and professional decisions.
To increase awareness of, and seek solutions to the conflict between environmental protection science and science on which beneficial, but potentially disruptive technological advances are made.
Achieve above goals through active participation in visits to local science and technology establishments, regional protected natural areas, documentation of activities using digital and social media platforms.
Enhance communication and accessibility of science learning to participants from varied, often underrepresented, cultural and socioeconomic backgrounds.
Senior Leaders
Dr. Ladislav (Lada) Malek
Initiated the project after retiring as LU Biology professor and joining the TBFN club.
Ms. Courtney Mondoux, MSc.
TBFN club youth programming coordinator.

Mr. Gene Kent, MSc.
Retired geologist and former coordinator of youth programming with Lakehead Region Conservation Authority and TBFN club Outreach coordinator.

Dr. Michael Rennie
LU Biology Professor in Aquatic Biology and coordinator of the affiliated Let's Talk Science program.
Student Leaders (from Lakehead University)
Mr. Myles Cummins (BSc Biology and Assistant Curator of the LKHD Herbarium)
Ashley Levins (Geology LU)
Jessie McFadden (MSc, Biology and LRCA)
If you are interested in participating, contact us through the below, or through the Thunder Bay Field Naturalists.
Location
The Claude Garton Herbarium is located on the third floor (CB3027) of the Centennial Building at Lakehead University. Metered parking is available in Lot 5, or elsewhere on campus.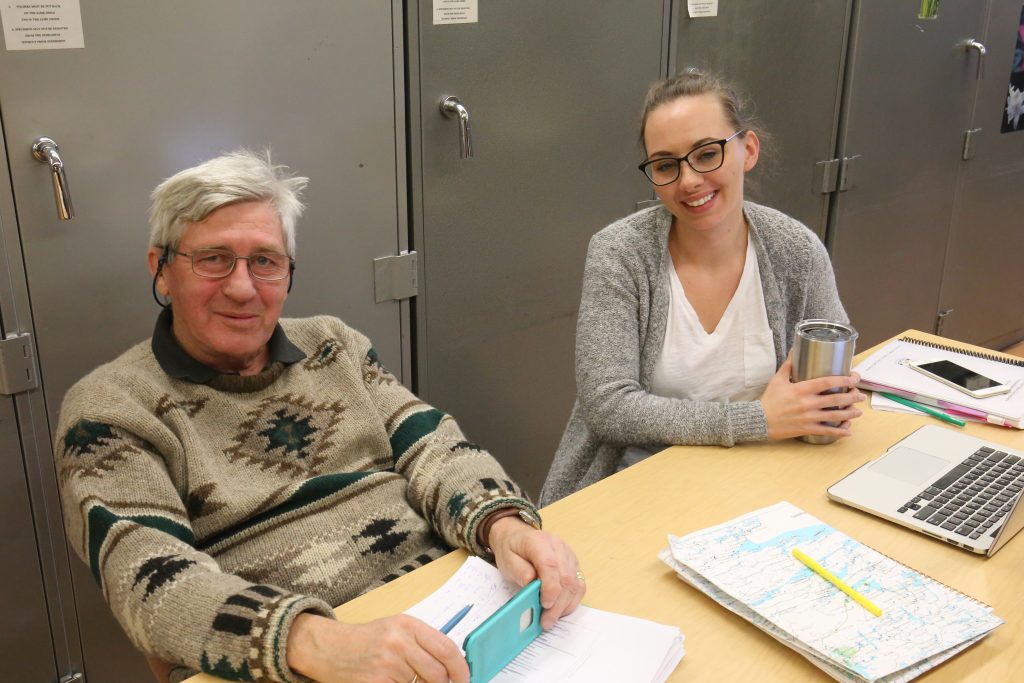 People
Kristi Dysievick, MSc., Curator
kedysiev@lakeheadu.ca
(807) 343-8509
Lada Malek, PhD, Research Associate
lmalek@lakeheadu.ca
(807) 343 8462
Contact
For hours of operation telephone:
(807) 343-8506
For e-mail enquiries:
kedysiev@lakeheadu.ca
For regular mail, send to:
Claude Garton Herbarium
Biology Department
Lakehead University
955 Oliver Road
Thunder Bay ON P7B 5E1
Social Media
Start Date
Please consult the NEWT website.
Program and Course Related Questions
You can find answers to your questions related to your chosen course or program by contacting the Instructor listed within the course or program details page.
Contact Us